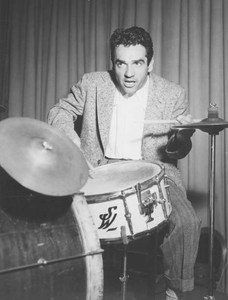 Jazz drummer
Have already played in 1977 with 19 years regularly in the Hamburg River Kasematten. Later 3 years lessons at Jim Chapin in New York.
I now play over 40 years mainstreamjazz, u.a. with Ellen Obiers, Julia Fohreva, Therese Götz, Ladi Geisler, Leonid Vosciy, Hendrik Meyer, Bruno Lefeldt, Johannes Bahlmann, Laurent Six, Joe Sydow, Cord Boy u.a..
I am a swinging and attentive companion – and if for drummer also something unusual, rather a friend of quieter tones. But I have small (vintage) drums / basins and games with light drumsticks. All evening only with broom to deny, is not a problem.
When I can quote John Lewis: "It does not come on the individual musician but on how the band sounds". That means listening to me and playing what's best in my view.
Stylistically, I lie somewhere between Swing and Cool Jazz.
Favorite drummer: Christian Garros, Shelly Manne, Grady Tate, Joe Morello, Gene Krupa and Louie Bellson.